Our art and science IP, after finishing the work with the theme of light, ushered in another theme "sound". As is known to all, sound is a wave generated by the vibration of objects. It is a wave phenomenon that spreads through the medium and can be perceived by human or animal auditory organs. Sound is transmitted in the form of wave vibration. So the question is, how do we actually express sound in scientific and artistic ways?

Experiment 1: pixel painting
The reason for this experiment was that I came up with the idea of being able to draw on my phone what I thought it would look like, for example, the reaction of people who heard voices. So I drew the first work, which was also my first experiment on sound. I drew a person who was listening to music with headphones. She showed great enjoyment and immersed in the world of music. However, because it was painted on the phone, details, colors, brush strokes and so on, the painting looked rough, not artistic and scientific, and did not reach the effect I had imagined. So this was at best an experiment, and it failed.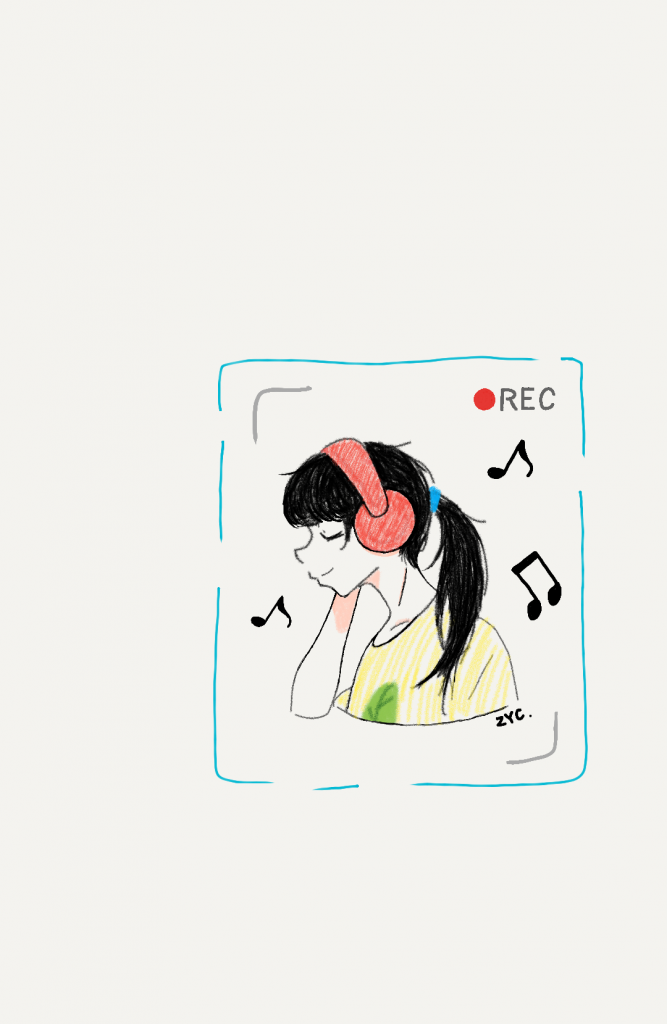 Experiment 2: music beat in life
This experiment is the IP class, the teacher showed us some heuristic video, then let's team up with others together in class together to complete a project about sound, I and Song Yandi formed a team, we found many different materials in college of the vessel, or is can find a lot of noise, such as dry leaves, magnets, glass, etc. We filled the vessel with water and kept hammering on its edges, trying to use the vessel to knock out different tones, but we found that didn't work, so we turned to the sound of the object itself. We recorded the sound of water. Everything is ready except dongfeng, now only the editing is left, but the finished product has been delayed, so this experiment is only half successful.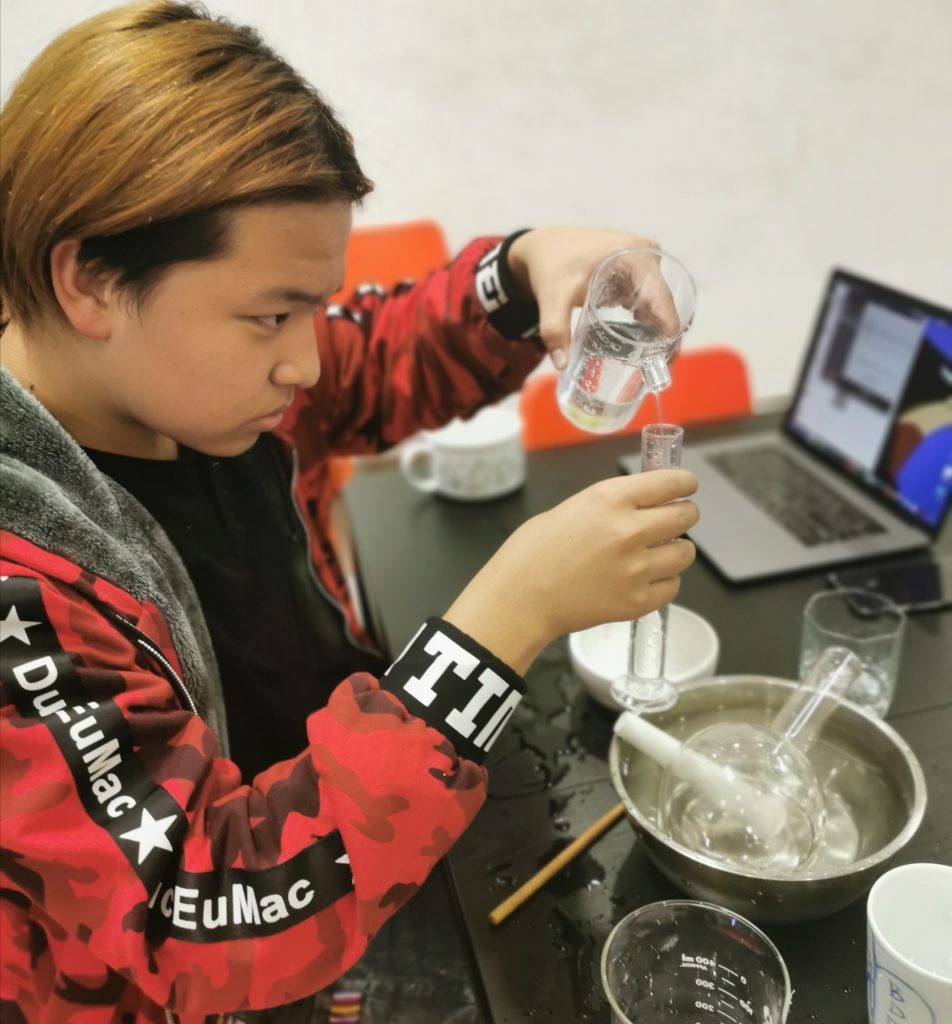 Experiment 3: digital radio
In the IP class again, this time mervins brought in a fellow teaching assistant, who gave us all LED boards and other things so that we could connect the buzzer to the LED board and be controlled by the program on the computer. This allows us to rewrite the program at will on the computer, and the buzzer makes all kinds of sounds to form music. Various notes were replaced by letters in the program, and the controlled interval was also replaced by Numbers, which made our group successfully make the BGM of spirited away, with the highest completion degree and the most pleasant one among all the groups. This experiment proved that we could combine computers with sound to make all kinds of musics.
BGM:久石譲的单曲《千尋のワルツ》: http://music.163.com/song/443899/?userid=1563821564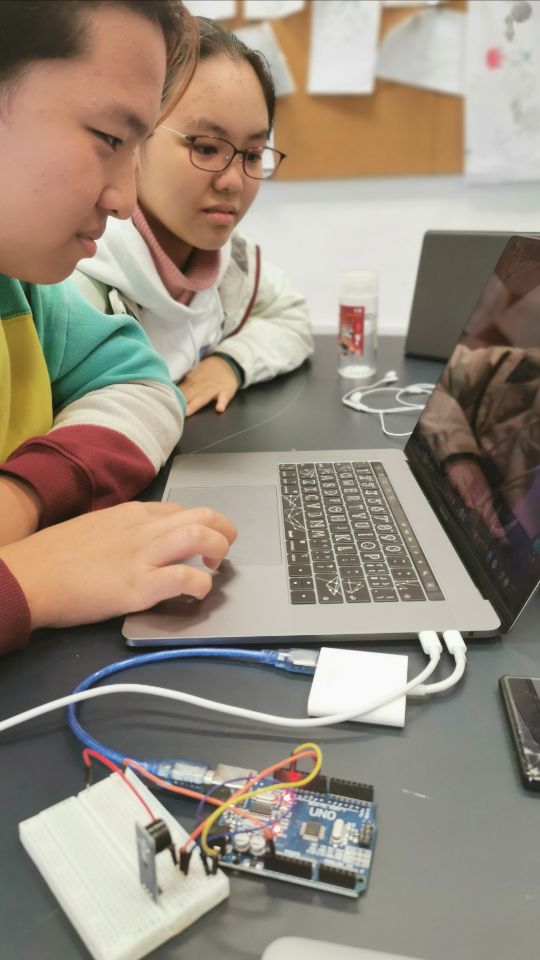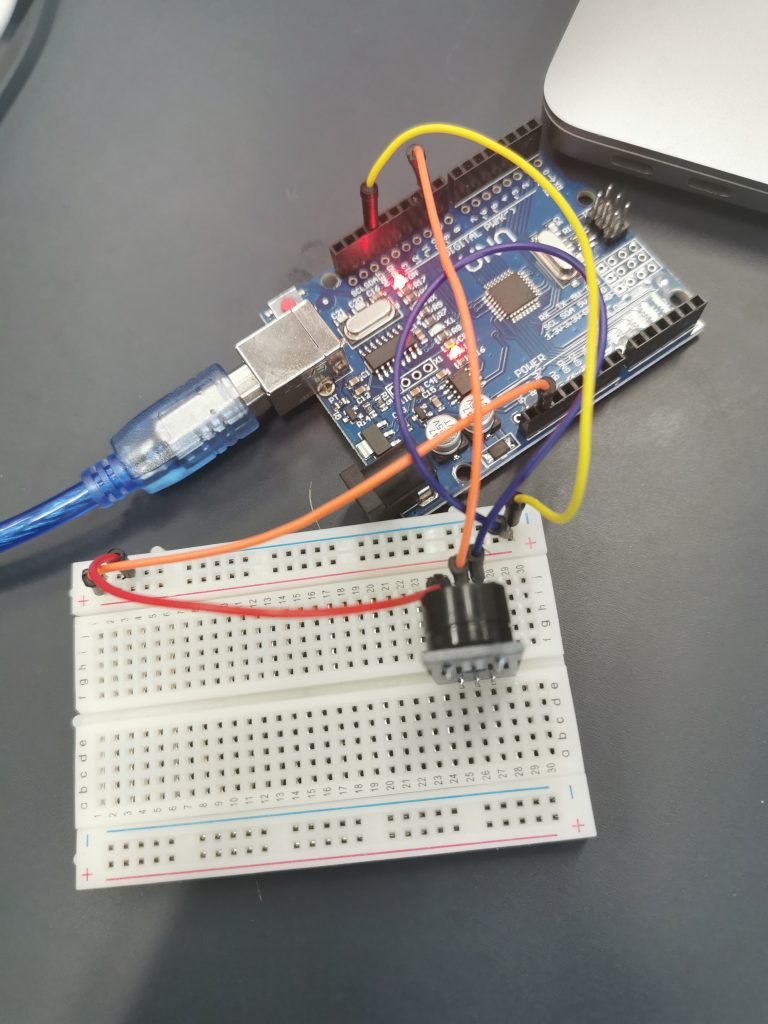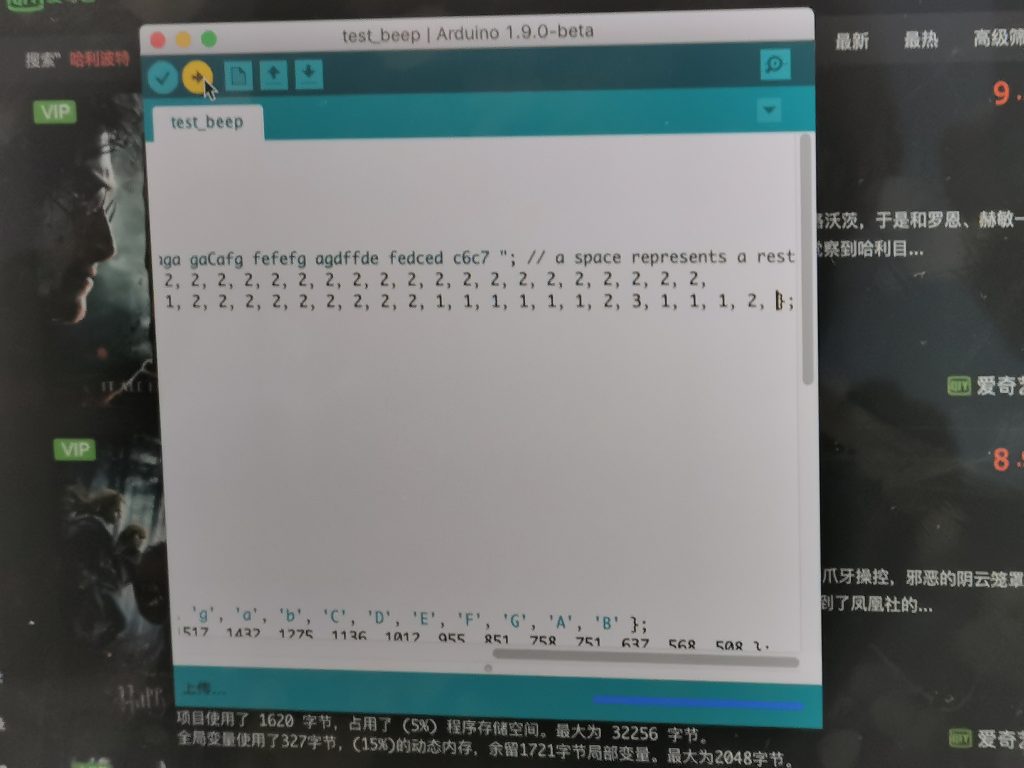 Experiment 4: how does music fluctuate
Inspiration in your lab, because I'm on the phone to see netease cloud of playing music, it can make the album comes out with a rolling around the fluctuations, those fluctuations should belong to APP bring algorithm, it worked out the sound of a song is how ups and downs, so that it became a form of decoration, successfully reflects the rhythm of music, voice low and high range. I specifically chose the experiment a have a strong sense of rhythm, music can also be very clear song, recorded the whole process, in the video very clearly shows the songs of all kinds of music, which is the use of technology and art to express music a way, I think that the experiment was very successful, but also seems lack of some what.
BGM:The Cab的单曲《Lock Me Up》: http://music.163.com/song/28464997/?userid=1563821564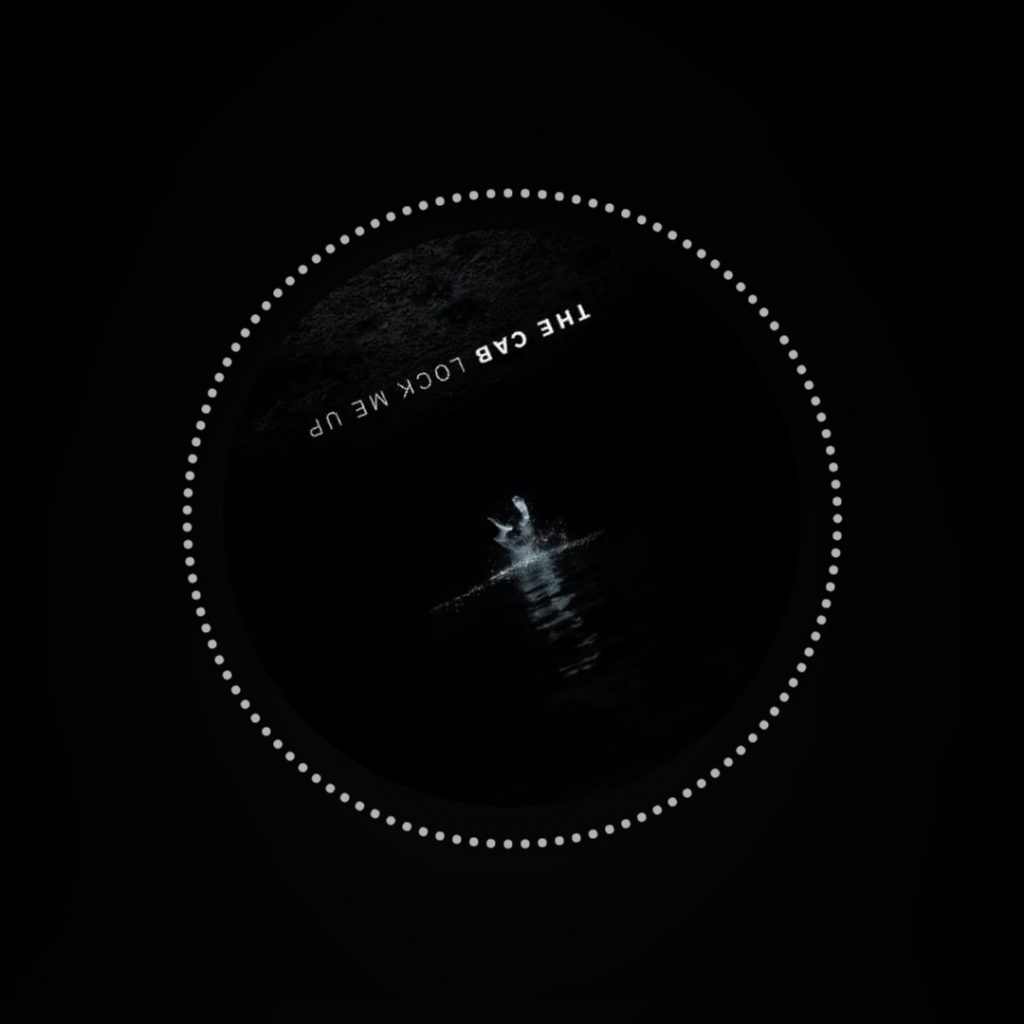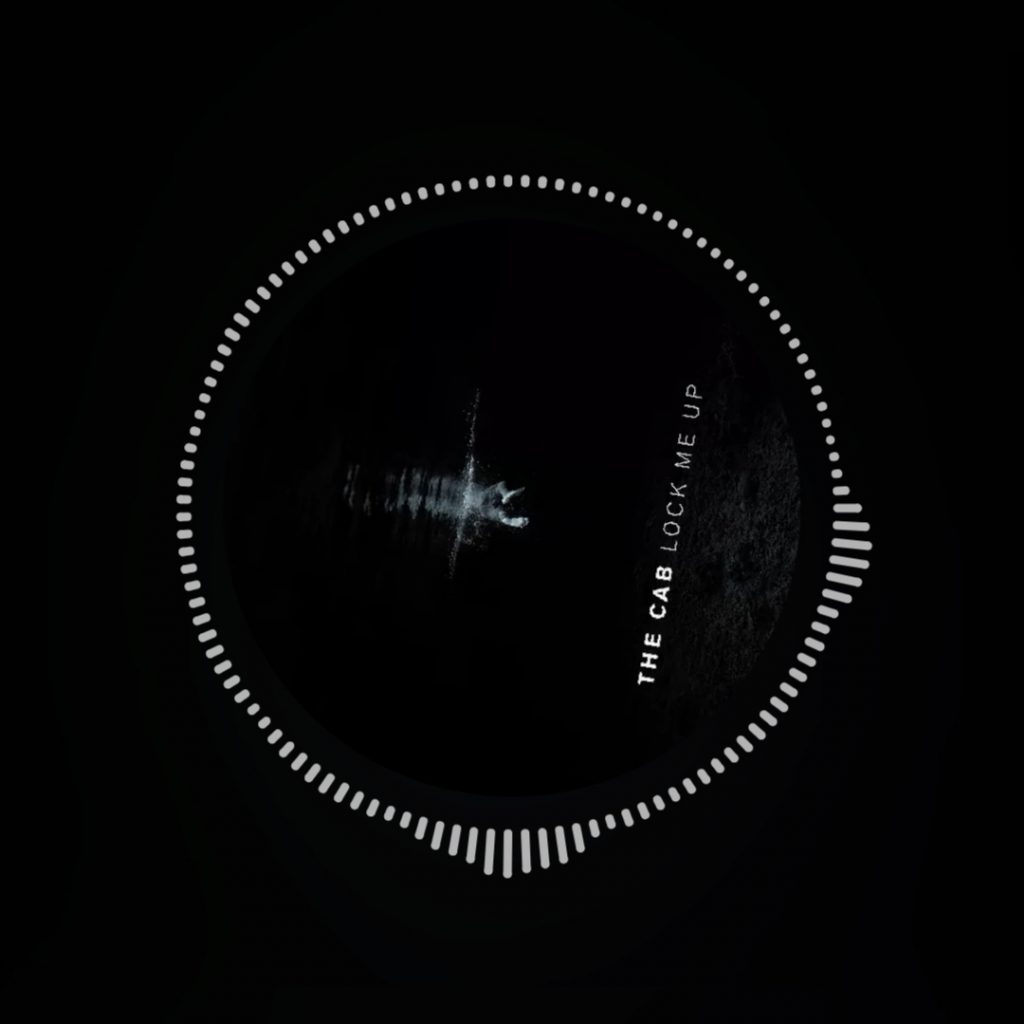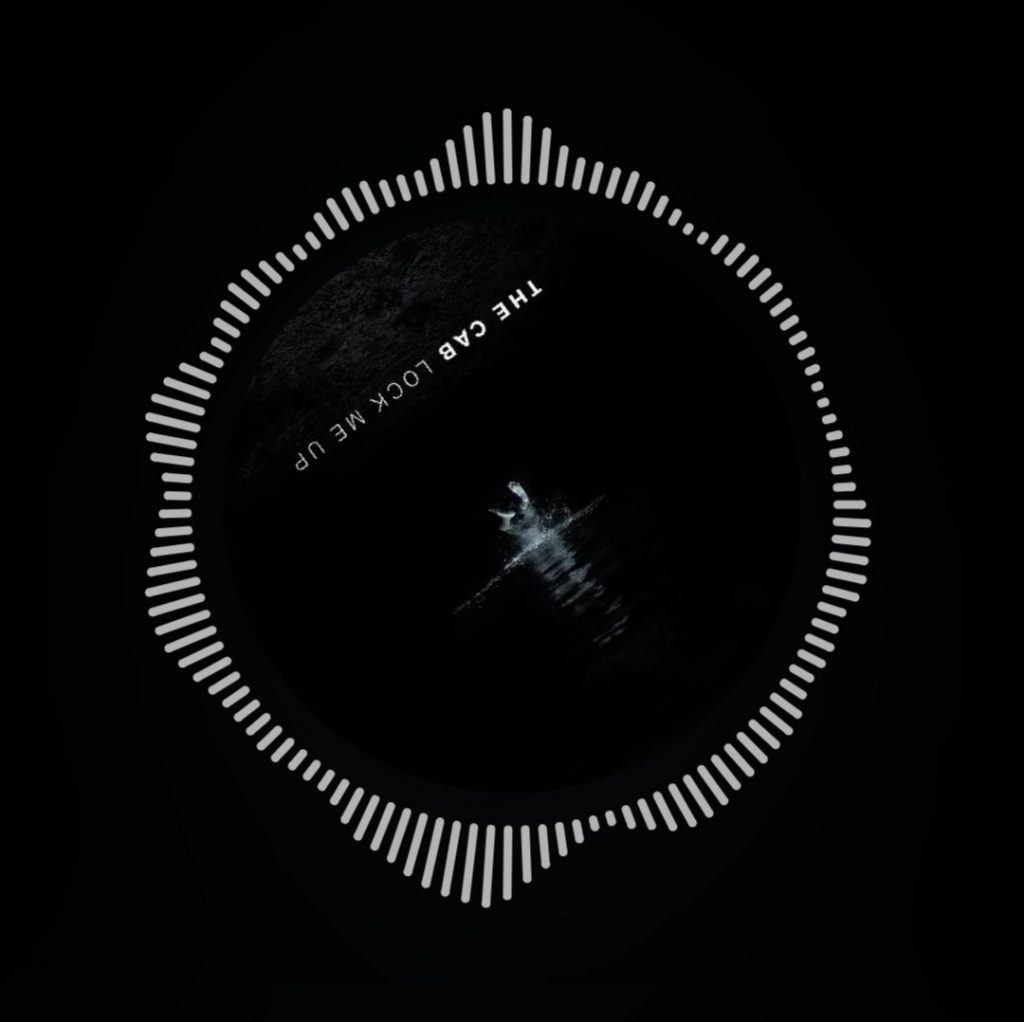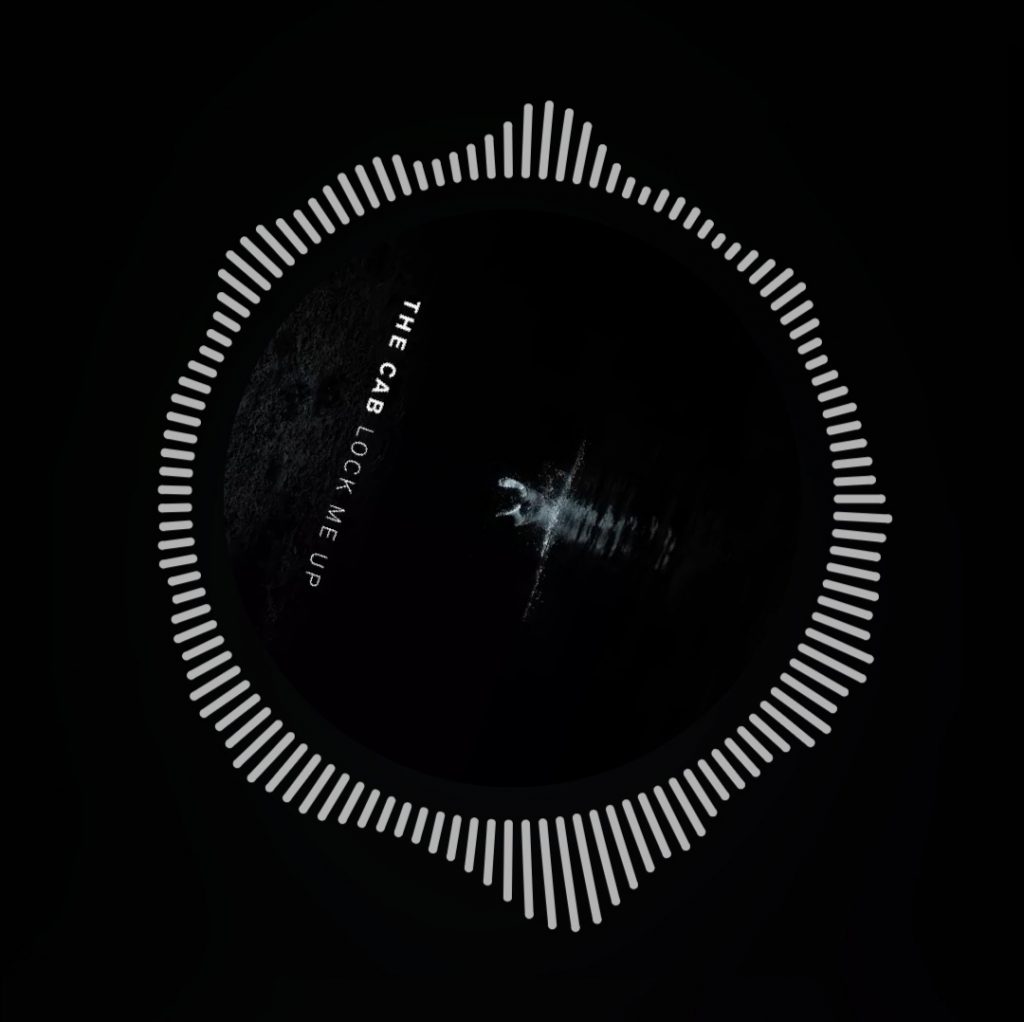 Experiment 5: heads and tails of music
These days I was listening to a song, this song is covered over by lots of people, but now I have one I find this version, because the singer of this song is very easy, the rhythm is very lively, happy, tone will not drag is very long, so don't let a person feel like warm afternoon careful tinkering about (songs are to sing about love), mood relaxed, sing some arbitrary front, in the climax somewhat rebukes feeling, let a person feel full of love.
Original singer sing sound slightly more higher, end drag longer, to sing in front of him can hear the voice of inspiratory, to the climax part sing more slowly, and sometimes there will be end, let a person feel she is really struggling, confused situation sang this song, let a person feel more helpless, some like Shouting, and some like looking for something, the whole feeling that gives a person is in a place to keep looking for the answer, a little bit sad mood. When one is helpless, one can not speak very well. This is our common sense, and this is the common sense, as well as the earnestness in her tone, which makes people feel a little sad, which makes me understand the feelings she wants to express in this song.
She shows the emotion of this song very well, but I also think the other cover is also very good, both of them perform this song with different emotions, let people see another side of this song. People often say that music can be used to express emotions, and I think this is right, because I can infer that people have different emotions from trills, timbre, pitch and so on, which is the charm of music.
In this experiment, I just want to draw the different feelings when I listen to these two versions. I want to draw the emotions I feel in these two versions, so that people can see different aspects of the song. I combined the song lyrics, and they sing the sound tones, finally draw out the two picture, I think the picture can express what they sing very good different scenarios and the mood, let a person listening to the song, can immediately put the songs and even to think of it, the picture is use art to express the music and sound.
BGM:
さユり的单曲《フラレガイガル》: http://music.163.com/song/445450723/?userid=1563821564
春茶的单曲《フラレガイガール(Cover:さユり)》: http://music.163.com/song/1351255013/?userid=1563821564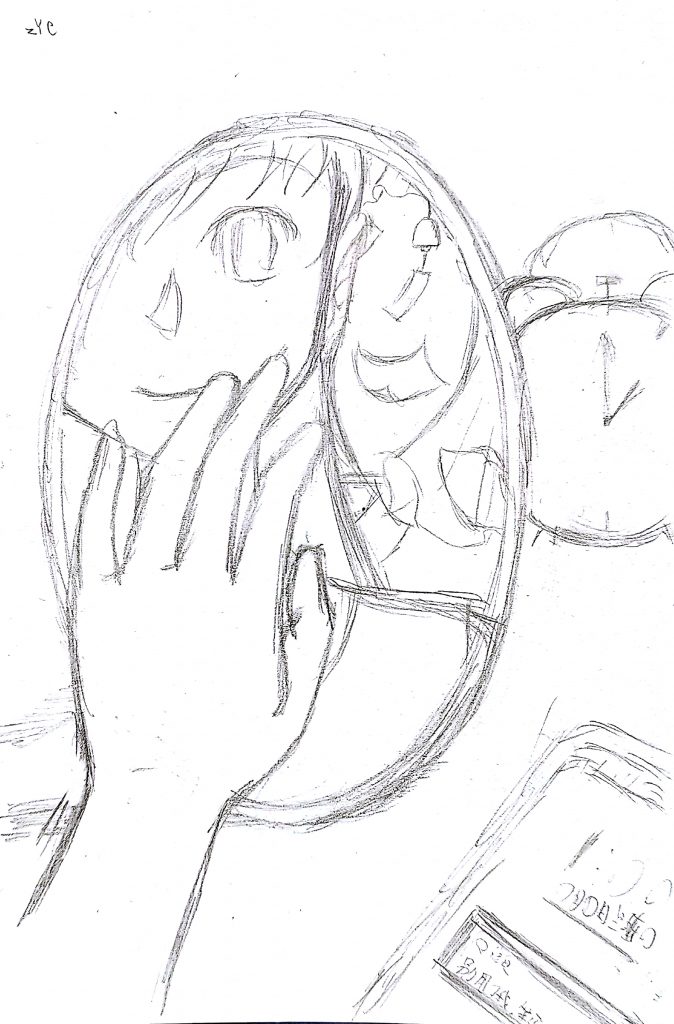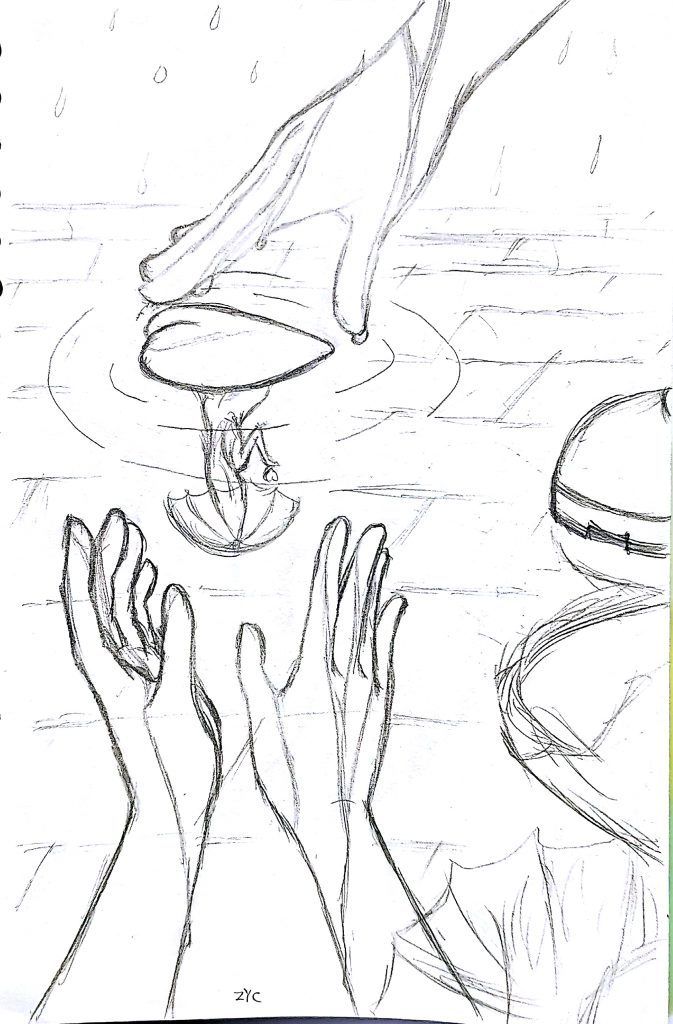 After doing the above experiments, I also gained a lot. After all, some previous experiments were not successful, which also made me accumulate a lot of failed experience. Because I like listening to music very much, so I put more efforts in this aspect, thus extending this way to express and complete the work. When I did the first experiment, I only had some ideas in my mind, but I did not imagine these ideas very clearly. Therefore, my first experiment ended in failure because it was too crude. The second and third experiment is the teacher in class specifies the direction to us, after we create an extension of the idea, although also integrated into the common ideas, but we also use some of the only we can get, want to get something, so this work also became a unique existence, it also can say to my last the experiment work laid the foundation and the inspiration. In my opinion, the creativity of experiment 4 is good, but there are still some deficiencies in the science and art of sound. Both of them make use of ready-made materials and cannot well explain the principle. They are just pure demonstration.