While focusing on illustration, I found that many different materials can make the elements of illustration richer and more three-dimensional. So I decided to used different materials for different experimental creations.
Pieces Of Memory
Material
pvc board
Acrylic paint
Marker
Highlight pen
Narrate
The whole original PVC board was a complete picture, as a complete memory. After being cut and disrupted, they become individual pieces of memory.
The girl in the picture is talking with her inner self, expressing the process of self reconciliation and seeing. Because to love oneself, you need to see oneself in all.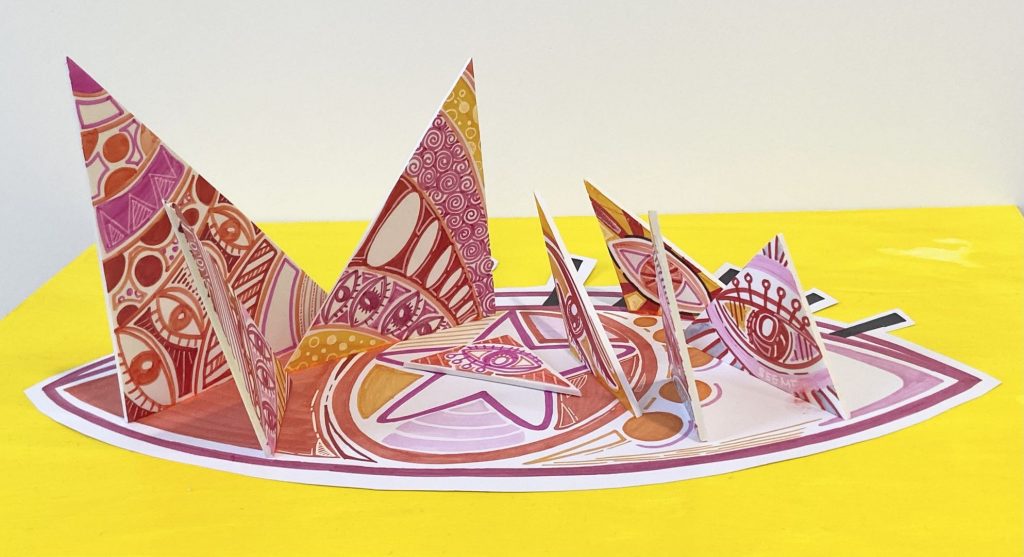 Sight
Material
pvc board
Acrylic paint
Marker
Highlight pen
Narrate
The three-dimensional elements of the painting make it look different from different angles. The impact and sharpness feeling like a line of sight coming out of the eye, but blend well with the bright colors. The three-dimensional division of the geometric shapes makes the work look different from every angle of view, which is very interesting for me.
Domestic Violence
Material:
napkin
marker
Narrate
In this painting, I used my handmade paper model and other materials that could be found in daily life, as to better highlight my theme.
Bloody paper towels, three-dimensional scissor, and a sewn mouth that can't help. These elements highlight the theme of domestic violence, three-dimensional elements can make the visual impact more intense.
The violence that happened is like invisible bondage that will accompany a person for a long long time.
Pop- up Books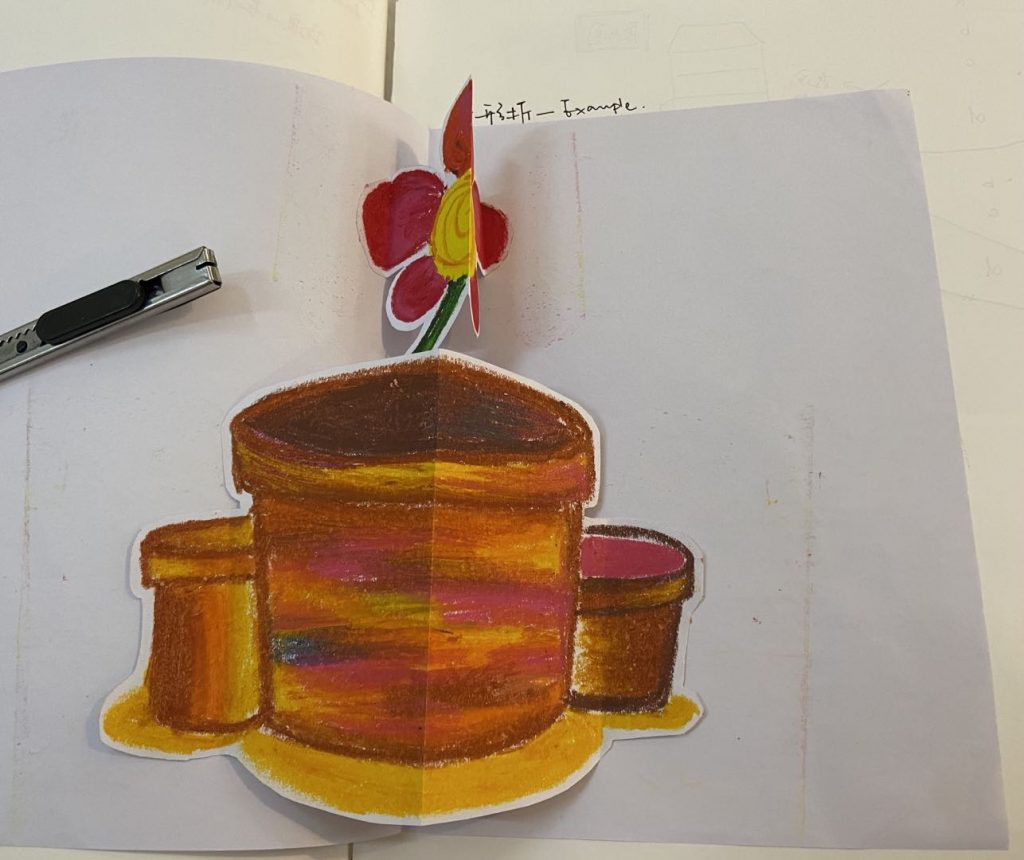 Pop-up book is a part of illustration of comprehensive materials that attracts me very much. In the process of learning how to make a pop-up books, I will first drew a breakdown of the examples given in the book, then tried to do a little experiment, and then tried to bring the stereoscopic decoration into a theme.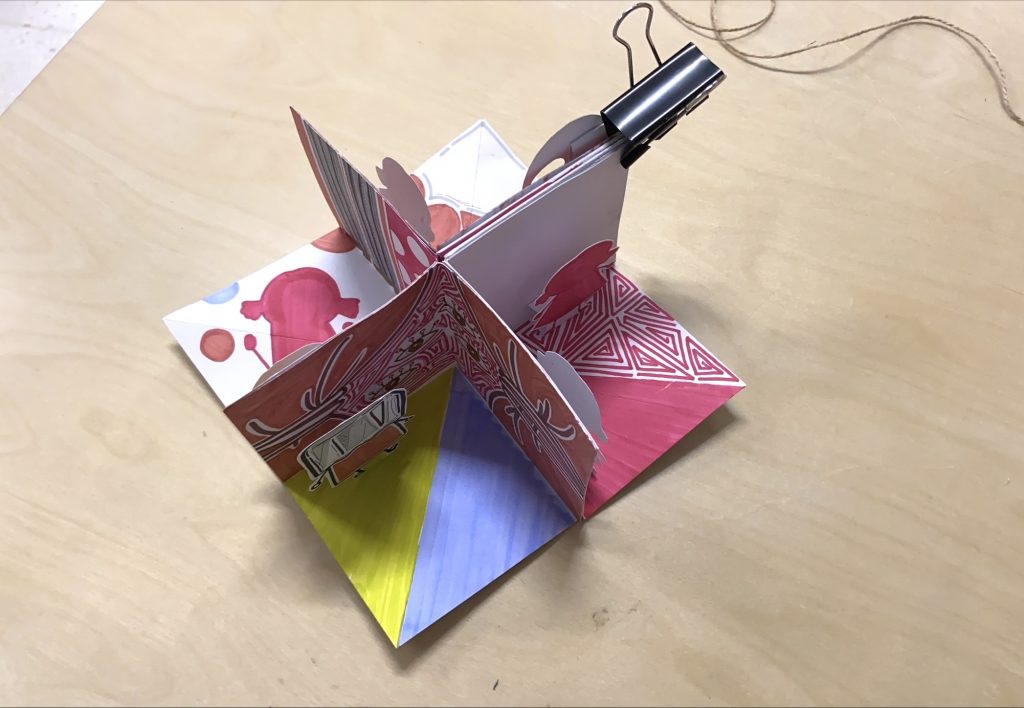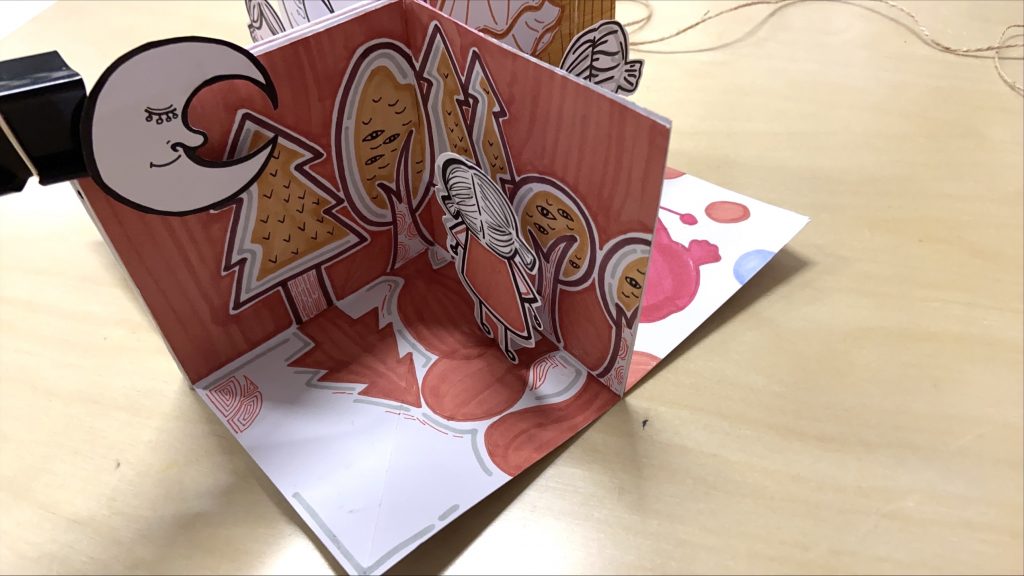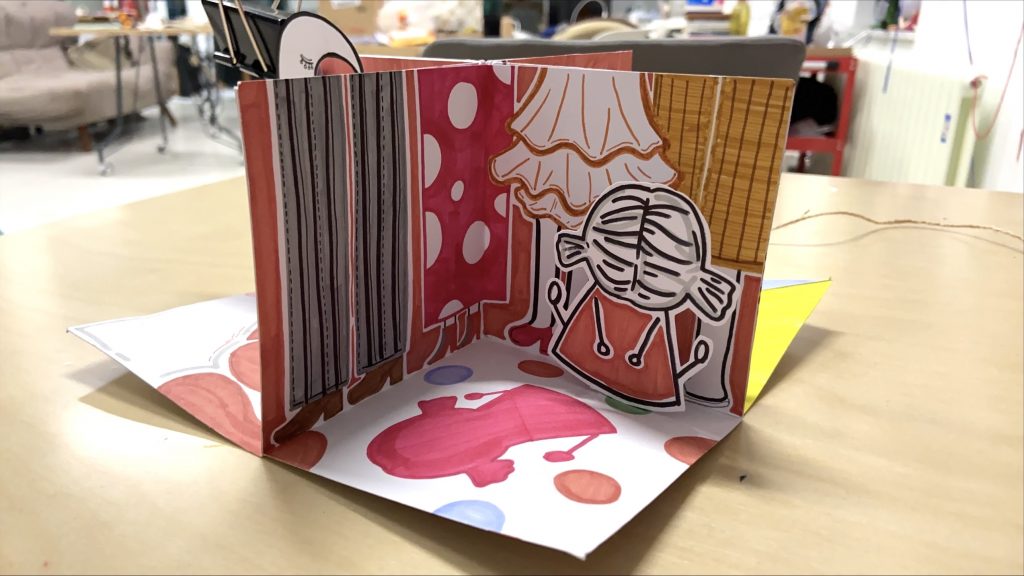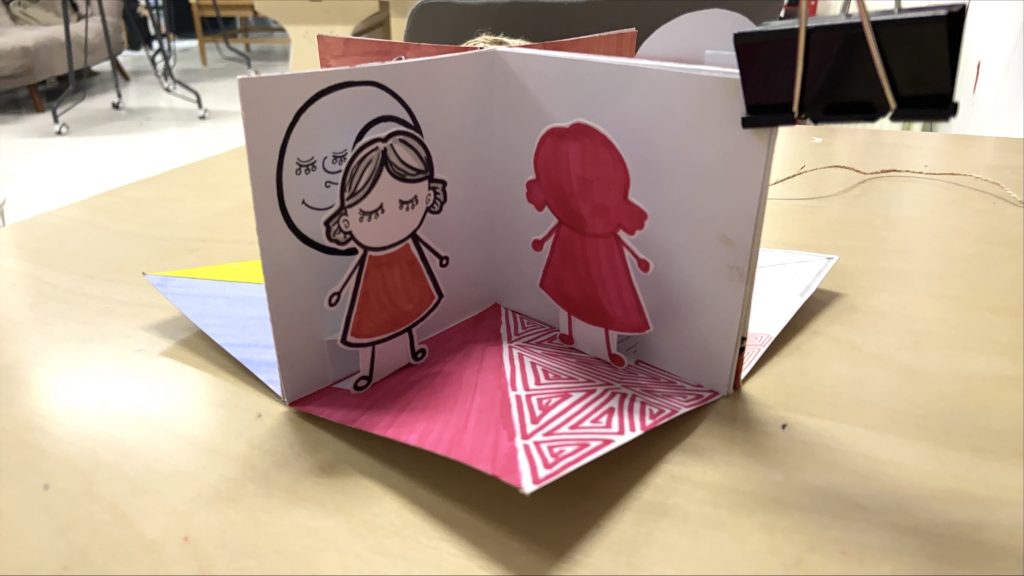 This is a pop-up book with four scenes. It tells the story of a girl who finally embraces herself through layers of loneliness and incomprehension.
From this project, I practiced how to add three-dimensional elements to the scene. Three-dimensional elements are intended to enrich the scene, give the reader a more vivid sense of the picture and emphasize the key points, rather than simply three-dimensional.
Project preparation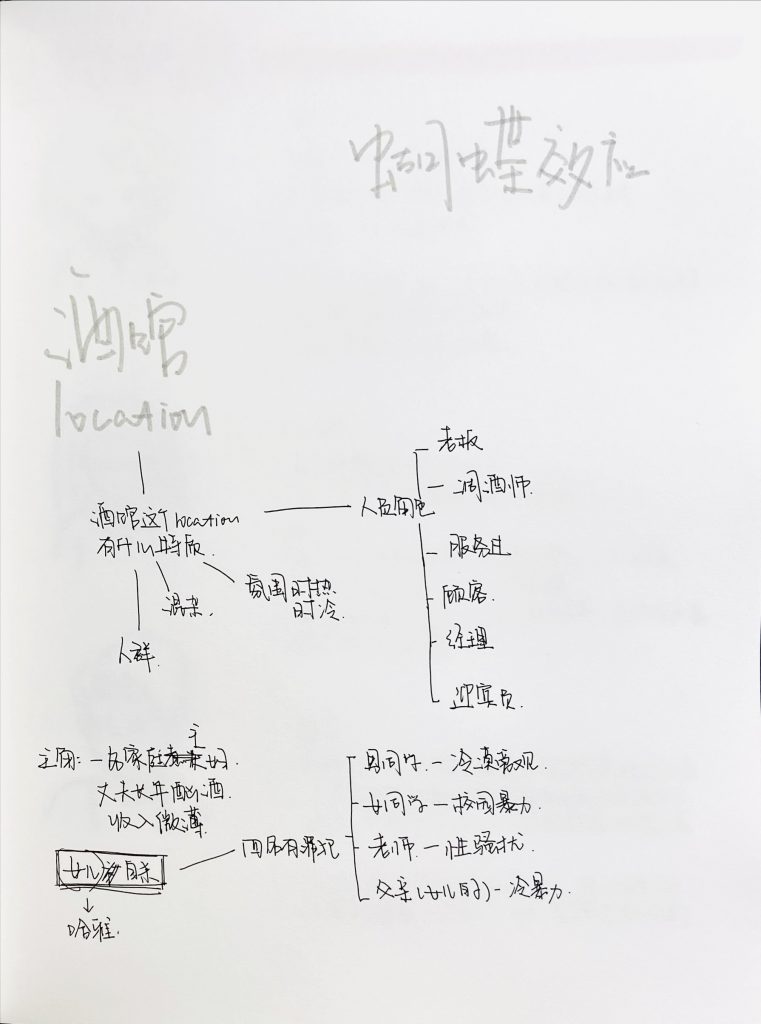 At the beginning of the project, I preliminarily determined the location of the pub and the crime modus operandi of the butterfly effect, and determined and made a divergent mind map to determine my thoughts.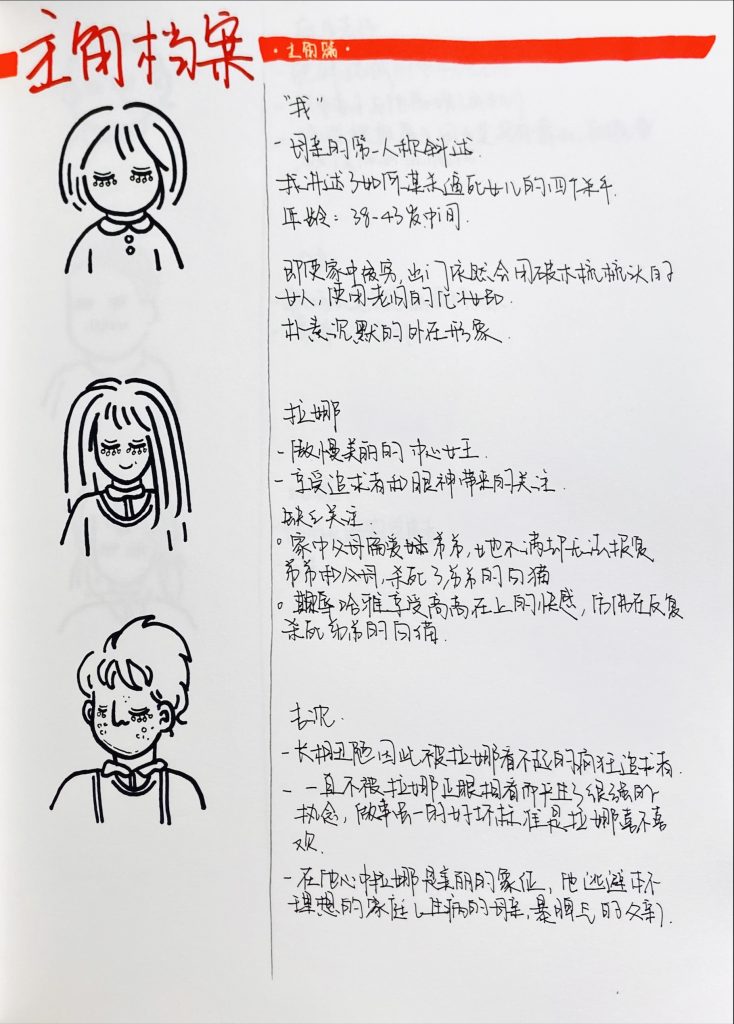 Then I made a character file, which helps me combing each character's characteristics, appearance and background clearly
For example, Lana, who is a bully at school, has not been paid attention by her parents because her family prefers boys to girls. Therefore, she has been abusing others to seek their presence and attention.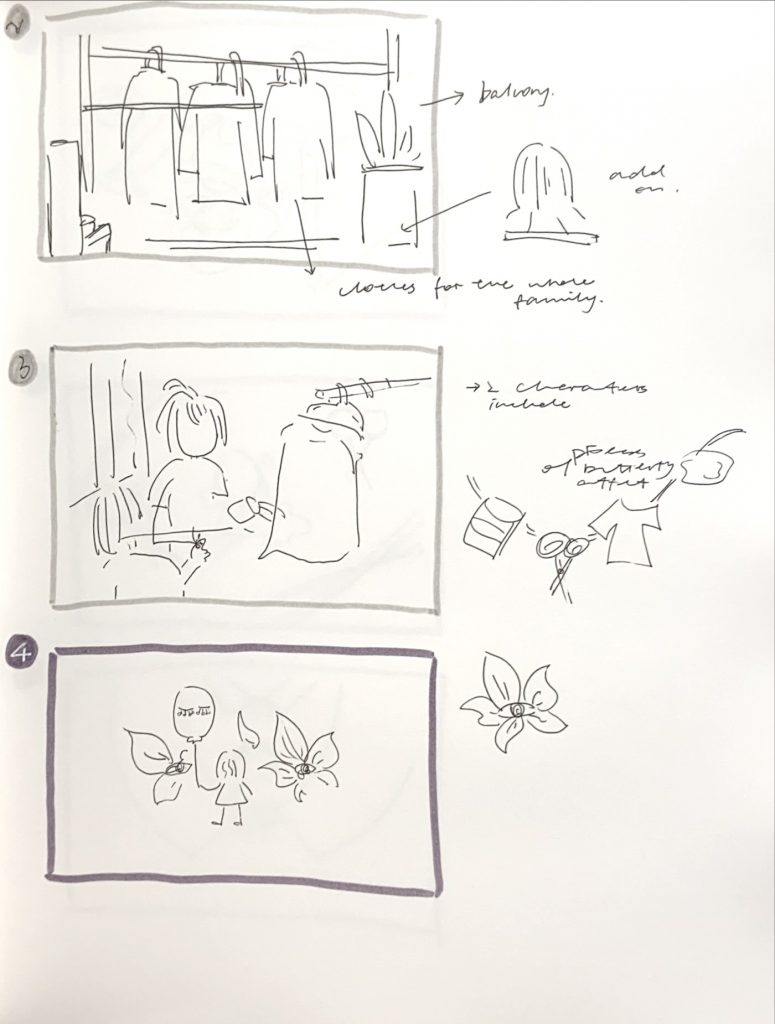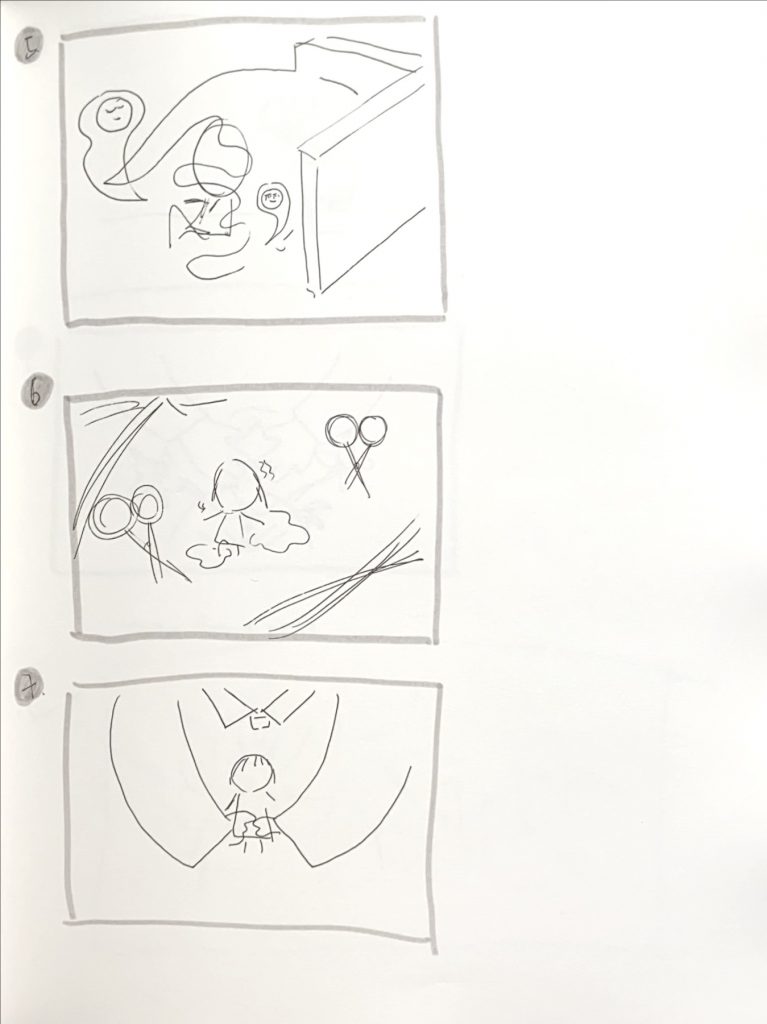 Once the paragraphs and illustrations were in place, I started designing storyboards for each page to make sure that I could use the elements/things in the artwork to create the atmosphere I wanted.
具体每幅画如何运用元素在
"荼蘼花"项目介绍
中有解释。