Basic Information
Form: tunnel book
Material: Markers and pens
For the first part of the whole project, I chose to present the process of "searching" in the form of a tunnel book. I think the journey and process of finding oneself is as long as a lifetime.
在项目的第一部分,我选择用隧道书的形式来展现"寻找"这个过程。我认为人寻找自我的路途和过程是长达一生的。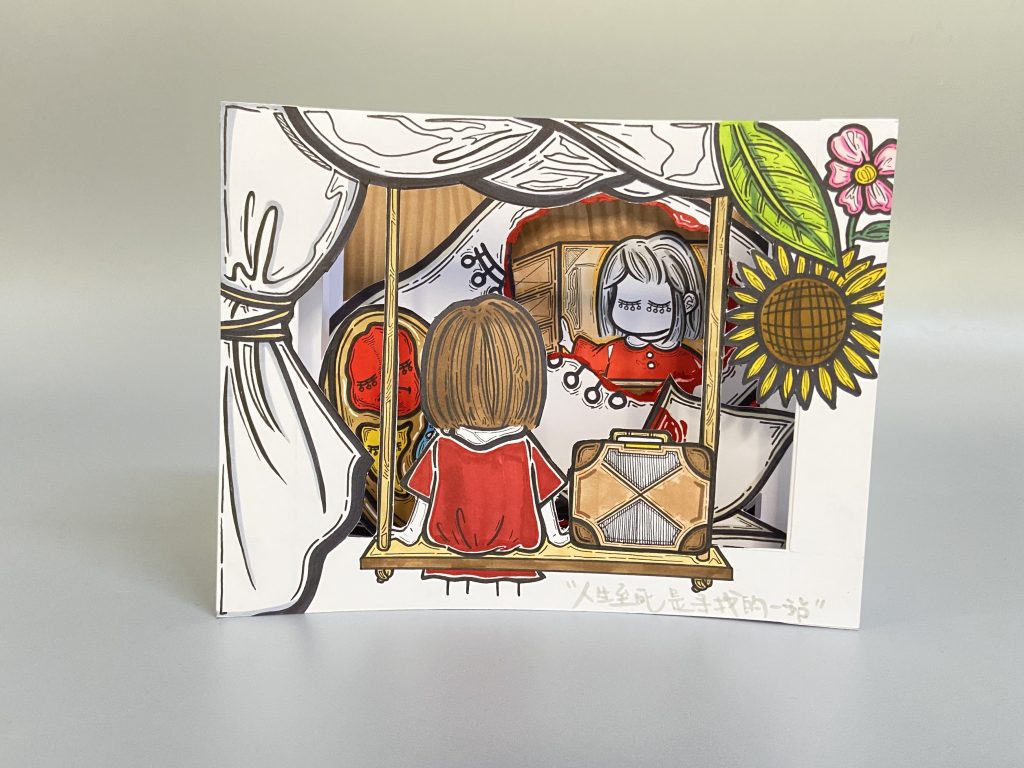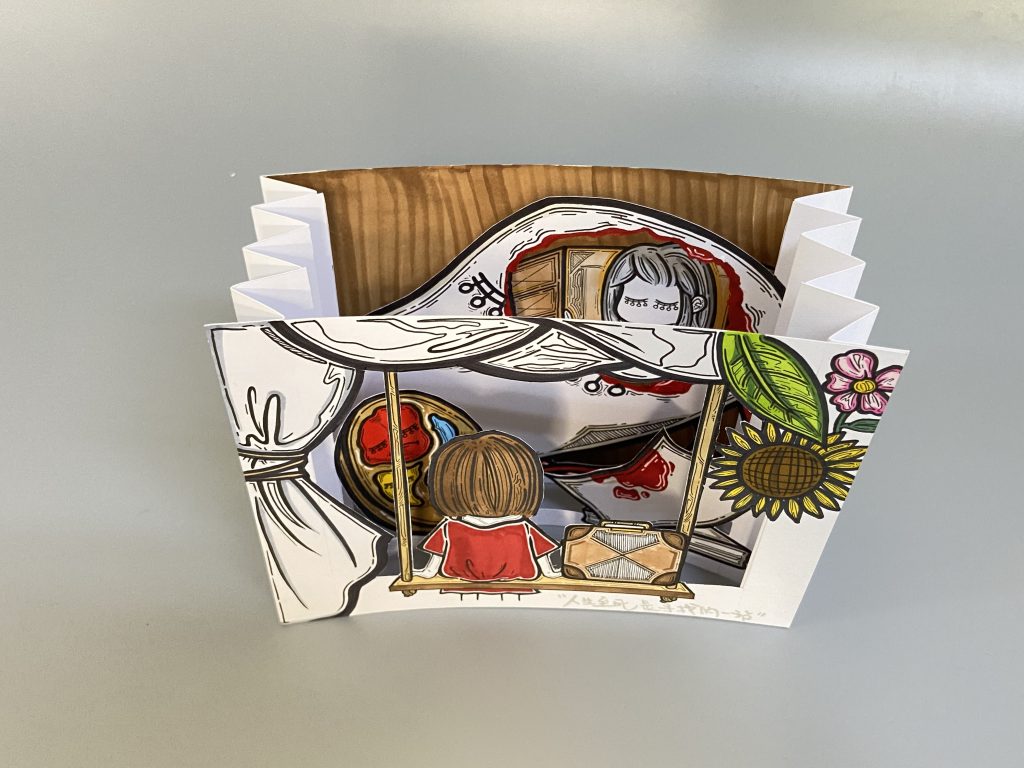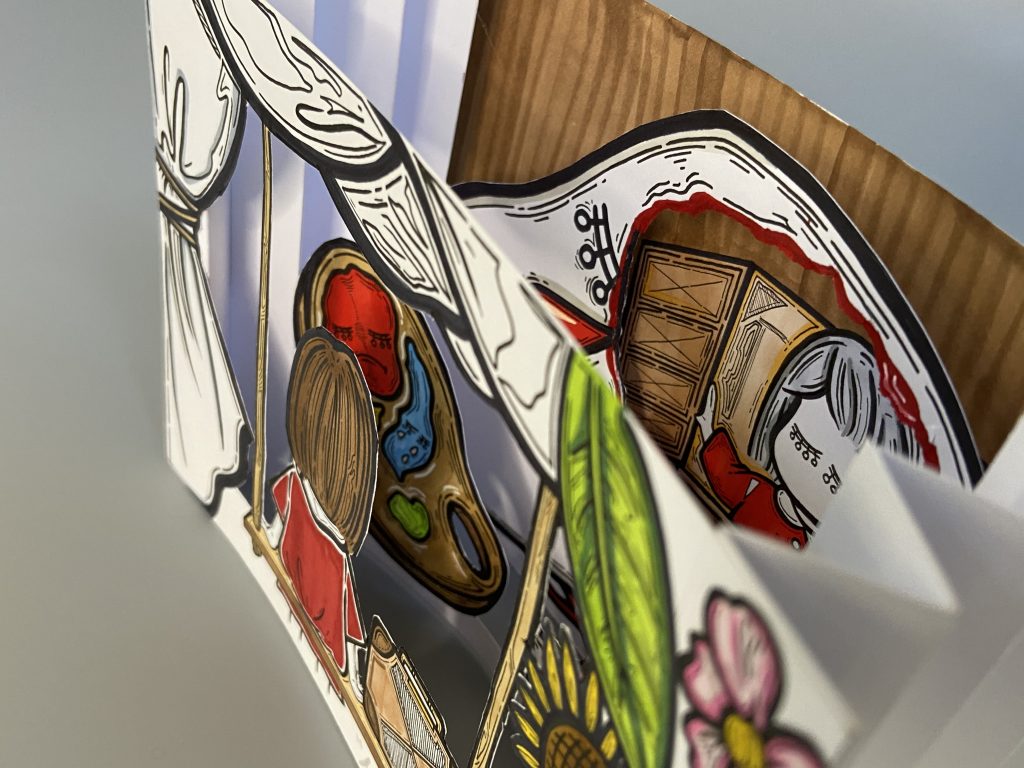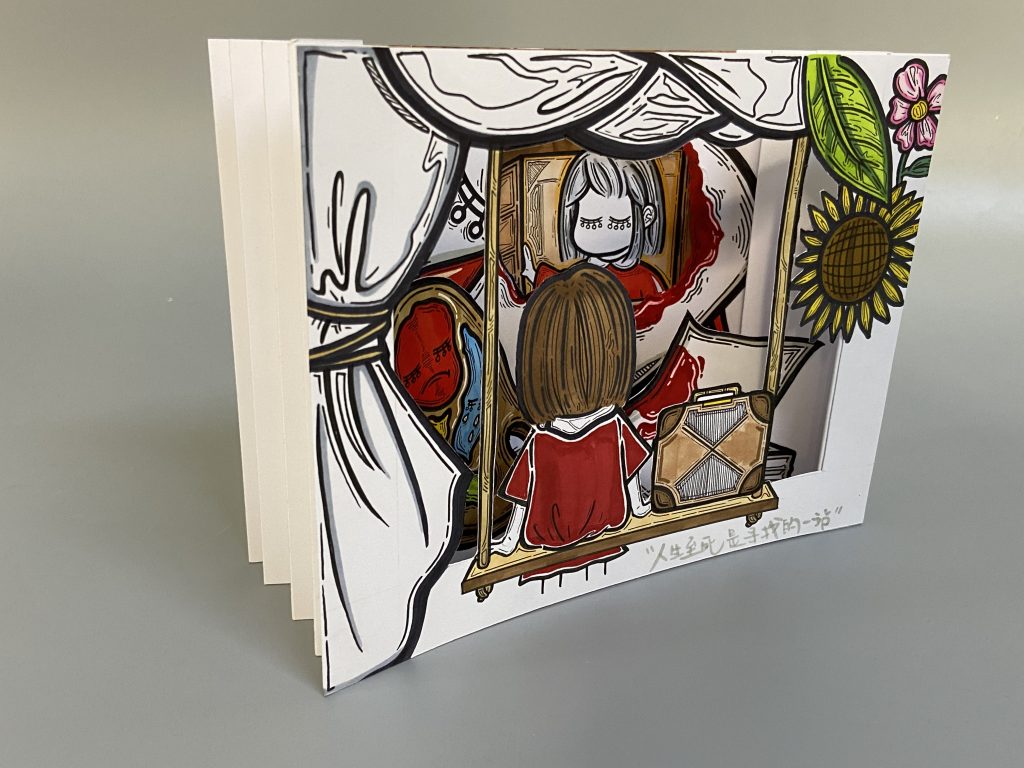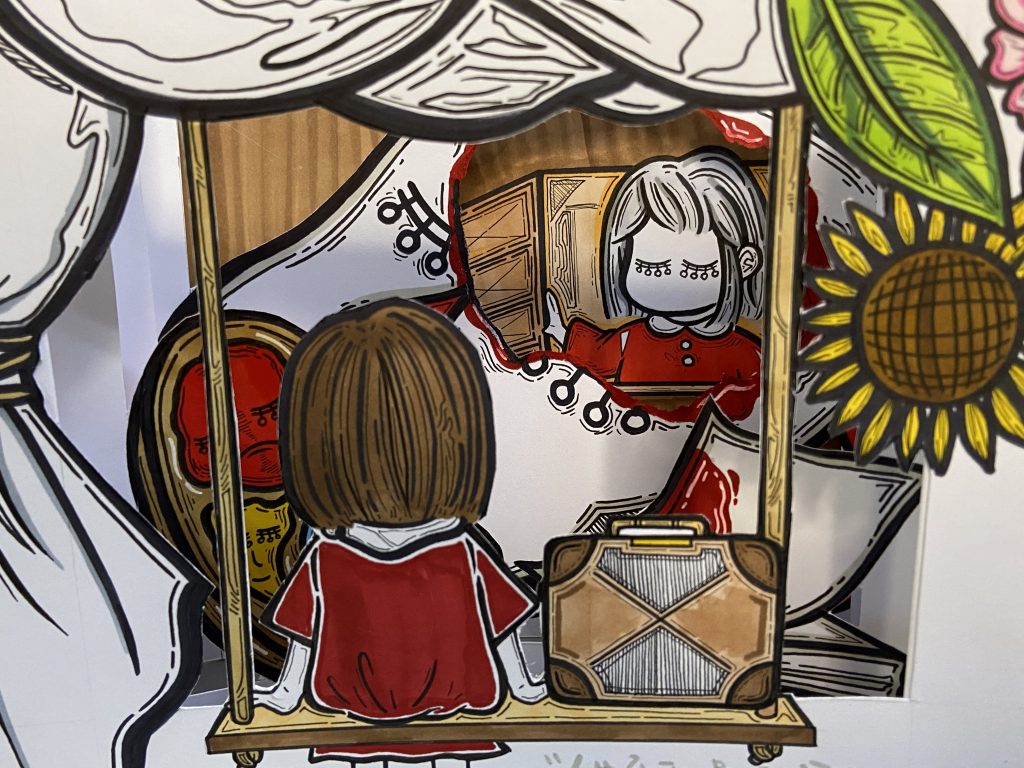 The tunnel book consists of four layers, symbolized by suitcases, swings, color palettes and masks etc, symbolizing the various elements that make up the journey of searching.
隧道书总共有四层,其中出现的行李箱、秋千、调色盘和面具等等是象征体,象征着寻找的过程中组成的种种因素。
Introduction to the work 作品介绍
The white curtain rolled up as the opening of the curtain of the story.
On the swing sits the child who is about to go on a long journey. The seeker looks out at the distance, as the flowers and plants next to the luggage are blooming towards the sun.
挽上去的白色窗帘是故事幕布的开启
童年的秋千上坐着即将远行的孩子,尚是孩子的寻找者眺望着远方,行李旁边的花和植物向着太阳的方向绽放着。
The journey was long and rough, and the emotions were varied and intense, as vivid as the colors on a palette. The doubts brought by the outside world are like blood-spattered on white papers, lingering in the time.
寻找的过程是漫长且艰难的,情绪是多样且强烈的,就像调色盘上的颜色一样鲜艳。外界带来的质疑像是溅在白纸上的鲜血,挥之不去。
But when the mask that represents the illusion is broken, the seeker sees her old self, the same red dress, opening the window and then looking into each other
The journey is not over yet…
但代表着假象的面具被打破的时候,寻找者看到了年老的自己,同样的红色裙子,打开窗户遥遥相望
寻找却还没有结束…
Plans for the Project 内容计划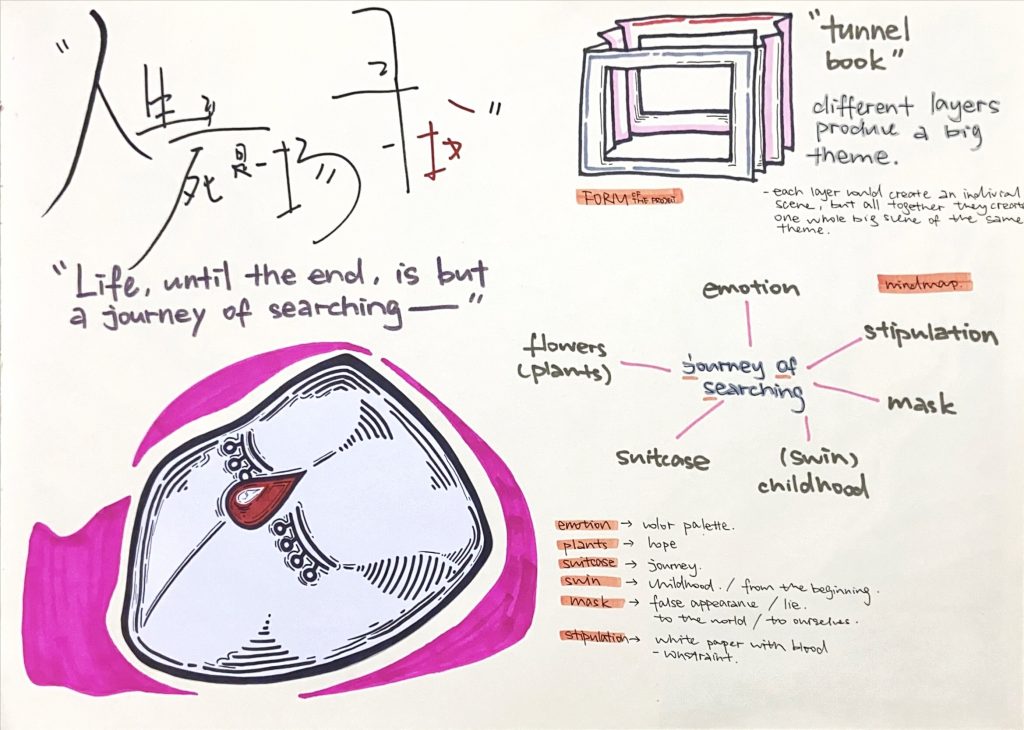 In the process of making the finished product, I summarized the meanings of the emerging symbol elements that will appear in my art piece
在制作成品的过程中,我总结了出现的象征体元素分别想要传达的含义
emotion→ color palette
plants→ hope
suitcase→ journey
swing→ childhood/from the beginning
mask→ false appearance/lie
white paper with blood→ stipulation, constraint
I think we will face a lot in the journey of searching, and as a necessary process, it will make us grow, and it is also worth recording
我认为在寻找的旅程中会面临很多,而它作为一个必经的过程,会让我们成长,也值得我们记录