如同上一篇「序言」中所讲的,本项目已经确定在"表演"这个形式下了。但,如同几乎所有人都知道的那样,表演实在是复杂又多样的。戏曲,音乐,舞蹈,都可以被算作是表演。所以在这篇博客的开头,我依然不放心的需要重申一下,本项目中所指的表演的普遍定义是:
As mentioned in the previous "Preface", this project has been determined to be in the form of "performance". But, as almost everyone knows, performances are complex and varied. Opera, music, and dance can all be counted as performances. So at the beginning of this blog, I still need to reiterate that I still need to reiterate that the general definition of performance referred to in this project is:
以对话方式为主的戏剧形式,于19世纪末20世纪初来到中国。与传统舞台剧、戏曲相区别,话剧主要叙述手段为演员在台上无伴奏的对白或独白,但可以使用少量音乐、歌唱等。

百度百科:话剧表演
事实上,在我坚定要学表演的那一刻起,我就已然对于"表演"一词有了自己的概念。但不得不承认,它是模糊的。我开始意识到:
In fact, from the moment I was determined to learn acting, I already had my own concept of the word "performance". But I have to admit that it is vague. I started to realize:
自己这个东西是看不见的,撞上一些别的什么,反弹回来,才会了解"自己

山本耀司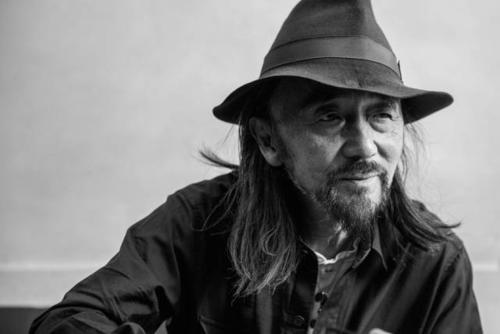 我试图通过research和阅读来让我更好的看到其他人对与戏剧表演的理解。简单的解释是:我们可以通过观看别人的理解来更好的发展自己的理解。我猜测,对于我自己而言,更深一层的原因是:我总是觉得自己想的不靠谱,并且突然失去了承担"不靠谱"的东西的勇气。在这个过程中其实搜索了很多和戏剧表演相关的内容。
I try to use research and reading to better see other people's understanding of drama performance. The simple explanation is: we can better develop our own understanding by watching the understanding of others. I guess that for myself, the deeper reason is: I always feel that what I think is unreliable, and I suddenly lost the courage to take on "unreliable" things. In this process, a lot of content related to theatrical performance was actually searched.
例如:
表演者言:https://www.bilibili.com/video/BV1zW411Z7Ne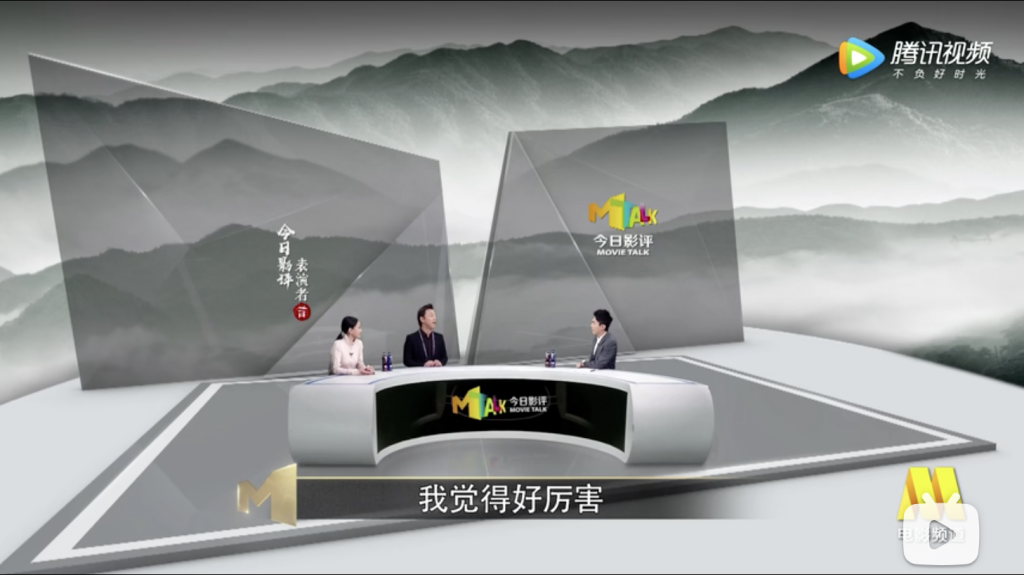 「表演者言」这个节目的主要形式是采访。一名主持人会向嘉宾,即演员,询问与表演相关的问题,并尝试梳理表演方法。在第一集,有一个很有意思的观点是:
The main format of "Performer's Statement" is interview. A host will ask the guests, the actors, questions related to the performance and try to sort out the performance methods. In the first episode, there is an interesting point:
"表演的学习并非是目的性的,而只能体验"。
"The learning of acting is not purposeful, it can only be experienced."
这种想法在我看来其实是很宝贵的,它离我很遥远。在现在,一个几乎做什么都要"目标导向","输出倒逼输入"的时代,我想象他应该是一个很富有的人。有很多时间,有很多物质可以用于"被浪费",而不必强行赋予这些价值,以逃避沉没成本。在现在,我们不敢有任何沉没成本,我们必须要看到自己付出的每一丁点东西都有回报。
In my opinion, this kind of thinking is actually very precious. It is far away from me. In an era where almost everything is "goal-oriented" and "output is forced to input", I imagine he should be a very rich man. There is a lot of time and a lot of materials that can be used to "wasted" without having to forcibly assign these values to avoid sunk costs. Now, we dare not have any sunk costs, we must see that every little thing we pay is rewarded.
我把这种想法当作是对自己的一种愿景,我希望自己以后也能这样。
I take this idea as a vision for myself, and I hope I can do the same in the future.
不管怎么说,我依然希望表演艺术具备着和其他领域不同的气质,这是它区分于其他领域也避免于遭受其他领域所遭受的灾难–目标化。我贴合实际的想了想,"目标"和"结果导向"已然频频出现在我的生活里,但我至少希望,在我的表演片段的2-5分钟内,我能尽量避免。
In any case, I still hope that the performing arts have a different temperament from other fields. This is because it distinguishes itself from other fields and avoids the disasters suffered by other fields—targeting. I thought about it to fit the actual situation. "Goal" and "result-oriented" have appeared frequently in my life, but I at least hope that I can avoid them as much as possible within 2-5 minutes of my performance clips.
The Art of Acting:https://www.bilibili.com/video/BV12k4y1177J 这个视频近乎完美的展现了我曾经所不能言语的,关于表演者的一切。它对我来说并不是一种启发,而是一种确认。我曾经总是认为我在成为表演者的过程中是摇摇欲坠的。你看,我不清楚什么是表演;什么是演员;什么电影;什么是戏剧;什么是好的…同时,更完蛋的是,我从来不认为这些问题在某一天能被我解答。只有无数问题,每天繁殖。而这个视频并带给我的是一种"安全感":安全于模糊与确定的边界。进而,我更坚定的站在了问题与答案的永远不可能重合的边缘。
This video shows almost perfectly everything I could not say about the performer. It is not an inspiration to me, but a confirmation. I used to think that I was shaky in the process of becoming a performer. You see, I don't know what is acting; what is an actor; what is a movie; what is a drama; what is good… At the same time, what's worse, I never think that these questions can be answered by me someday. There are only countless problems that breed every day. And what this video brings to me is a sense of "security": safe from the boundary between blur and certainty. Furthermore, I stood firmer on the edge where the question and the answer could never overlap.
更加落地些,回到项目。这个视频带给我的在项目方面的进展是:我确认我的主题,即"表演是人类对其同类的伟大临摹"(「序言」中也有提到,后面也还会有更详细的介绍)。它也使我确定,表演于我而言,是一种模糊又坚定的艺术。它坚定于:我认为,对于表演的疑问与探索是永久持续的;它模糊于:我可能永远无法得出一个答案。
More landing, back to the project. The progress this video has brought to me on the project is: I confirm my theme, that is, "Performance is a great copy of human beings of its kind" (also mentioned in the "Preface" and will be introduced in more detail later) . It also confirms me that performance is a vague and firm art for me. It is firm in: I believe that the question and exploration of performance is permanent; it is vague in: I may never get an answer.
我欣然的接受了表演艺术的这两个性质。
I readily accepted these two properties of performing arts.
"表演究竟是什么"这个问题我实在是思考了很久。在我心中,它比别的艺术更加危险,因为它更主动,主动解刨,主动承担,主动献祭。
I have been thinking about the question of "what is a performance?" In my mind, it is more dangerous than other art, because it is more active, taking the initiative to solve, taking the initiative, and offering sacrifices.
解刨指我心目中的表演者,它们对自己,对观众总是坦诚的。他们并不对表达自己而感到过度的恐惧。正相反,他们主动的在自己身上寻找与角色的精准链接,并将其干净利落的渗透到舞台上,或是镜头前。甚至他们愿意将解刨所用的手术刀交到他人手中。承担则代表着,作为一个表演者,他们愿意承担痛苦与风险,为了艺术本身。同时,他们愿意将解刨与承担的现象赠与观众,即献祭。
Interpretation refers to the performers in my mind, who are always honest with themselves and the audience. They are not excessively afraid of expressing themselves. On the contrary, they take the initiative to find a precise link with the character in themselves and infiltrate it cleanly on the stage or in front of the camera. Even they are willing to hand over the scalpel used for planing to others. Undertaking means that as a performer, they are willing to take pain and risk for the sake of art itself. At the same time, they are willing to present to the audience the phenomenon of unplaning and commitment, that is, sacrifice.
献祭她的灵魂。
Sacrifice her soul.
史黛西
于二○二一年一月七日