Life is the Heart of a Rainbow

To Infinity and Beyond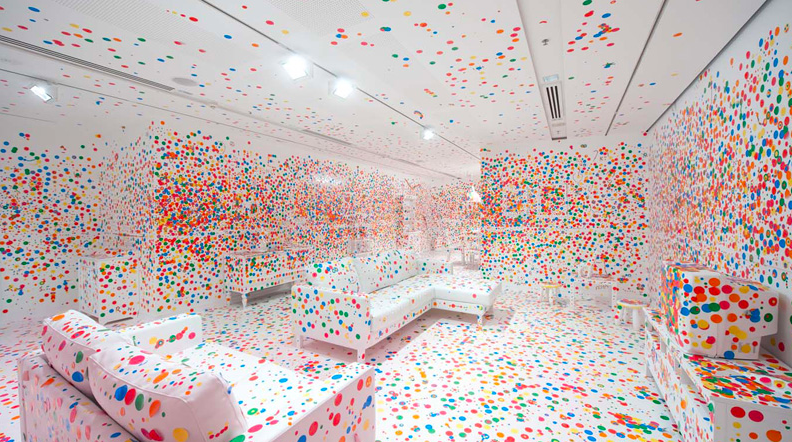 Children are invited to enter the world of leading contemporary Japanese artist Yayoi Kusama and 'obliterate' an Australian domestic space by adding colourful dot stickers to white furniture, objects and surfaces in the large-scale interactive installation The obliteration room. The obliteration room is a dynamic artwork that transforms over time as hundreds of thousands of dots accumulate in the space.
The obliteration room revisits the popular interactive children's project developed by Yayoi Kusama for the Queensland Art Gallery's fourth Asia Pacific Triennial of Contemporary Art in 2002. The 2017 installation coincides with the 'Yayoi Kusama: Life is the Heart of a Rainbow' exhibition opening on 04 November 2017.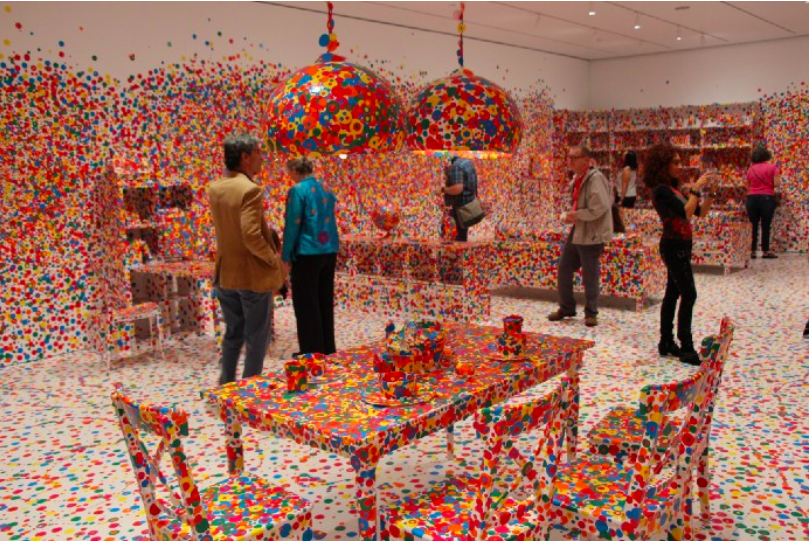 In The Obliteration Room, Yayoi Kusama provides colorful dot stickers that visitors can use to eliminate the traces of the original white room through the act of communal "obliteration." But what about the objects in the room? Many hold special meaning for those who donated them to the exhibition and who contributed to the interior design.
The end of the exhibition also signals the end of these objects. As Kusama intended, they will be obliterated. Here are their stories.
When people called for donations to Yayoi Kusama, our planet seemed like a natural choice. It served its purpose in my home and really needed a fresh coat of paint. Now, as part of The Obliteration Room, it's interesting to see how it's changed. When it was first painted in an all-white sphere, it looked like a very round egg. After the first few days, it looked like a giant candy jaw crack with colored spots on it. As the spots add up, you can think of it as the Earth of some alien planet, where every country, lake, and mountain range is a bright colored dot.