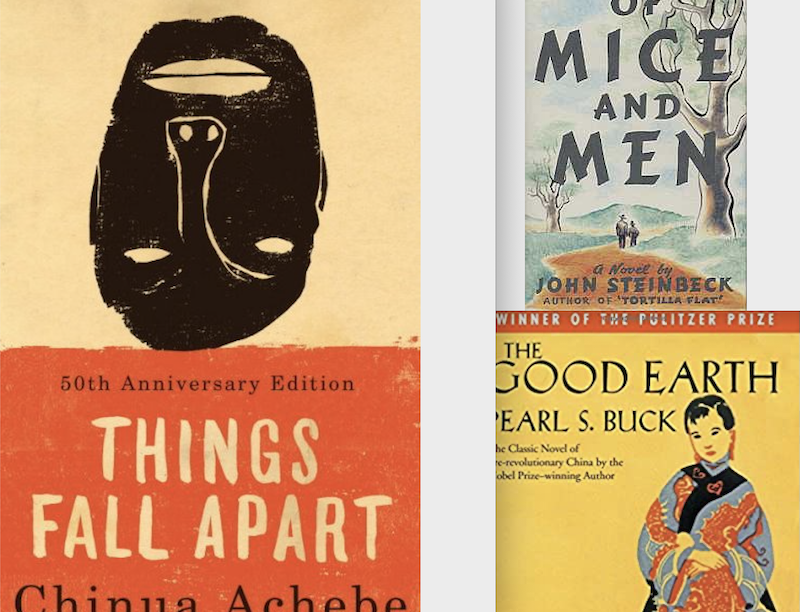 [HA]
Defending: Writing Communication, Self-Regulation

Introduction
-what is it & why i decided to do this
this is a milestone paper I wrote in my English class at the end of this semester. it is a paper that compares three novels The Good Earth, Things Fall Apart, and Of Mice and Men that we have read during the semester. these novels describe the life and story in three different places: China, Nigeria, and America.
-how did i do
to write this comparative paper, first, I have to finish the three books and got some general thoughts on the key information that the author wanted to present in each book. also, it is even better than I can have some personal feelings toward each novel. based on this information, I was going to find one point that involves all the books whether it is by similarity or inversion, and choose it as my paper topic.
secondary, I have to comes up with a thesis statement within my topic by analyzing the tendency of the point I chose as my topic. a thesis statement is a point that I want to argue throughout the paper.
thirdly, I was going to collect evidence (quotes) in the three books that support my thesis and organized them into three key pieces of evidence and a paper outline.
now, it is time to write the first draft of my paper. after one peer review, I revised my paper and give it to another peer.
after I received the second round of peer review and also the feedback from Joel I did my last round of revise.
lastly, the comparative paper Change and Permanence was been completed.
-the knowledge i applied
in this comparative paper, reading and writing skill is throughoutly applied. I have to know how to read novels efficiently and recognized the key information that I want to use in my paper. also, I have to know how to write a good paper with an interesting introduction, convincing evidence, and a conclusion that can sum up my ideas.
the other skill that applied in my paper is self-regulation. I have to ask others for feedback and consider their ideas seriously when revising work. I also exhibit a strong determination to finished the paper.

Self-reflection
-what have i learned
about writing skills:
while writing this comparative writing, I learned how to write writing that involves the information in three books. I also learned how to compare one element in three different reading and to find the similarity between them.
about self-regulation:
while editing my paper after the peer review, I learned how to improve my work by asking for feedback from my teacher and my classmates. I got more proficient on revise my draft and produce the best final version.
-skills i have used and improved
I have used almost all the skills in writing communication and this helping me to improve a lot in writing.
I have also used and improved some of the skills in self-regulation such as regulation and stress management. peer review and revise my work help me improve my regulation while a milestone that worth 1000 points developed better my stress management. I have to control well my stress in order to finish the paper and other works at the same time.
-skills i still have to improve
I still have to improve thoroughly evaluates points of view, purposes, or other context information to assess the credibility of sources.